7  Continuing Education workshop featuring international speakers: Rob Weiss, Christine Courtois, and Christopher La Tourette La Riche.
When:  April 25, 2014
9:00am – 5:00pm
Where: Sheraton Suites Cypress Creek
555 Northwest 62nd Street
Fort Lauderdale, FL 33309
Cost:   $99 Early Bird, $119 after 4/11
*Cancellation Policy: All cancellations are subject to a $20 cancellation fee.
Cancellations after April 18 will forfeit the entire registration fee.
Symposium Schedule
8:00-9:00am – Registration Open
9:00-10:30am
Treatment of Complex Trauma: A Sequenced Relationship Based Approach
Presented by Christine Courtois, PHD, ABPP
This presentation will provide a description of a meta-model for treating complex trauma. It includes a recommended sequence of treatment in three primary phases, each with associated tasks. The treatment is founded on an emphasis on safety to begin de-conditioning the stress response. Since posttraumatic reactions inherently involve mind-body reactions, the treatment emphasis must be on both. Evidence-based and empirically-supported treatment strategies will be discussed, along with the recommendations made in various sets of treatment guidelines.
10:45am-12:15pm
Mood Disorders & Addiction: New Tools for the Clinician
Presented by Christopher La Tourette La Riche, MD
Depressed men are 3 times more likely to suffer from alcoholism and depressed women are 4 times more likely. Chances are high that your clinical setting will present you with co-occurring mood and addiction. This workshop will focus on the key information to keep clinicians current to provide integrated, evidence-based treatment for the common mood disorders in patients with substance abuse.
12:15-1:30pm
Networking Topic Luncheon – Included in your Registration (1 CE)
1:30-3:00pm
Closer Together, Further Apart: The Effect of Digital Technology on Relationships, Addiction and Parenting
Presented by Robert Weiss, LCSW, CSAT-S
Is the Internet bringing us closer together or further apart? What is the effect of online porn, webcams and virtual sexuality on human relationships and mental health? How will this affect our children? This workshop is designed to offer clinical insight into the history and current issues surrounding human sex, dating, parenting and relationships as related to the past three decades of online, technological development. We will examine the "new" meanings of words like-relationship, infidelity and personal privacy, while giving an overview into some of the addictive challenges created by online access to sexual content and app based hook-ups, Internet porn, sex addiction and the challenges faced by spouses and couples.
3:15-4:45pm
Case Studies
Presented by Christopher La Tourette La Riche, MD and Christine Courtois,
PHD, ABPP Moderated by Robert Weiss, LCSW, CSAT-S
Our Team of Experts Discuss Complex Cases and Clinical Solutions with a question
and answer session.
About Our Faculty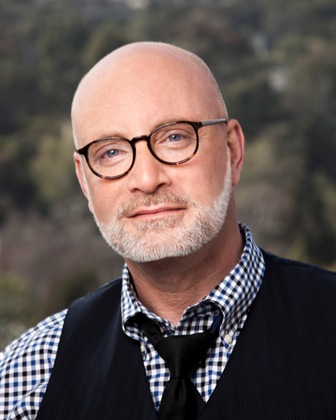 ROBERT WEISS, LCSW, CSAT-S
Senior Vice President of Clinical Development for Elements Behavioral Health, he has   developed clinical programs for The Ranch in Nunnelly Tennessee, Promises Treatment Centers in Malibu & The Sexual Recovery Institute in California (founded by Mr. Weiss in 1995). A licensed, UCLA MSW graduate and personal trainee of Dr. Patrick Carnes, Mr. Weiss is author of Cruise Control Understanding Sex Addiction in Gay Men and co-author of both Untangling the Web and the the newly released, Closer Together: Further Apart-The Effect of Digital Technology on Sex, Dating and Relationships.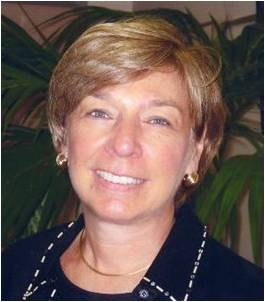 CHRISTINE COURTOIS, PhD, ABPP
National Clinical Training Consultant for Elements Behavioral Health/Promises, Malibu & LA. She received her PhD from the University of Maryland College Park in 1979. Dr. Courtois has recently published Treating Complex Trauma in Children and Adolescents; The Treatment of Complex Trauma: A Sequenced, Relationship-Based Approach; a revision of Healing the Incest Wound: Adult Survivors in Therapy and Treating Complex Traumatic Stress Disorders: An Evidence-Based Guide. Dr. Courtois is the appointed chair of the American Psychological Association's PTSD Guideline Development Panel and has organized the development of guidelines for the treatment of complex trauma for three professional organizations.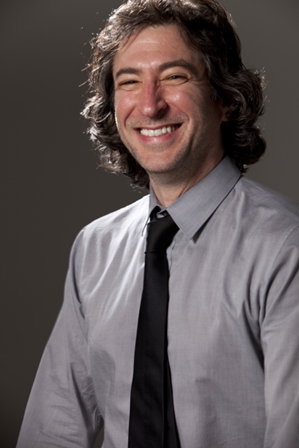 CHRISTOPHER LA TOURETTE LA RICHE, MD
Medical Director, of Lucida Treatment Center, a board-certified psychiatrist, board-certified addiction psychiatrist and award-winning psychotherapist. He specializes in treating people with anxiety, depression, panic disorder, bipolar and addictive disorders and adult ADHD. His particular interest is the nexus of Early Life Trauma (child abuse and neglect, early parental separation and loss), neuro-endocrine changes and later life depression, anxiety and addictive disorders—as well as the overlap of chronic pain and addiction. He has received multiple awards for outstanding teaching and research, exceptional psychotherapeutic skills and has published book chapters and journal articles on the topics of addiction, the neurobiology of depression and child abuse.
---
Continuing Education Information (7 CEs)
1. Identify and successfully apply specific diagnostic and treatment approaches, counseling skills and modalities in the fields of mental health, behavioral health and addictive disorders, including trauma, and addiction.
2. To learn the symptoms and characteristics of the disorders mentioned in objective 1, and how they have interfered with the clients' interpersonal and family relationships. To participate in skill building workshops and unique trainings that offer cognitive and experiential clinical techniques, to assist in patient/client recovery from the listed disorders.
Florida Health Board – Rule Approved Provider for Psychologists, Clinical Social Workers,
Mental Health Counselors under APA, NBCC, ASWB
APA — Ben Franklin Institute is approved by the American Psychological Association
to offer continuing education for psychologists. Ben Franklin Institute maintains
responsibility for the program.
ASWB — Association of Social Work Boards, Provider #1045
CFAAP — California Foundation for Advancement of Addiction Professionals,
Provider #OS-99-428-1015
CBRN — Provider approved by the California Board of Registered Nursing, Provider #CEP12920
CBBS — California Board of Behavioral Sciences — Course meets the qualifications
for continuing education credit for MFCC's and/or LCSWs as required by the California
Board of Behavioral Sciences — Approved Education Provider Program, Provider #PCE1477
NAADAC — Approved Education Provider #000300
NBCC — National Board of Certified Counselors, Provider # 5884. Ben Franklin Institute is an NBCC Approved CE provider (ACEP) and may offer NBCC- approved clock hours for events that meet NBCC
requirements. The ACEP solely is responsible for all aspects of the program.
*Please note; it is your responsibility to contact your licensing/certification board directly to determine eligibility to meet your CE requirements.
Register here or call 800-643-0797. 
BFI is the producer of this event.